Australia topped Group F without conceding a single goal in three matches, beating hosts Myanmar 3-0 in Yangon on Sunday. 
Australia U-23s tops group after Myanmar win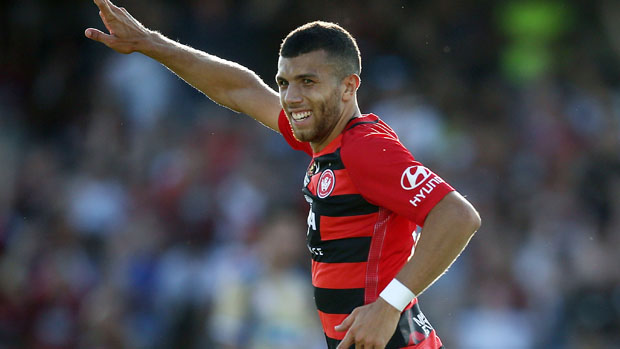 Courtesy of AFC, here's how the rest of the groups played out. 
Group A was won by Oman after they beat the Islamic Republic of Iran 2-0 in Bishkek while Iraq beat Saudi Arabia 2-0 in Jeddah to emerge Group B winners and book their Finals ticket.
Qatar were held 1-1 by Syria in their final Group C match in Doha but the one point was enough for them to emerge Group C winners.
Uzbekistan were not in action, having sealed their ticket from Group D on July 19, while Palestine cruised to a 3-0 win over Bangladesh on Sunday to win Group E.
DPR Korea were equally dominant in Pyongyang, cruising 6-0 past Laos to win Group G while Malaysia overcame the 3-0 loss to hosts Thailand on Matchday 2 to win Group H in Bangkok.
#AFCU23 | After a tough qualifying campaign, here are the 16 teams that will meet in China in January for the 2018 #AFCU23 Championships. pic.twitter.com/68VhCHLnZo

— Asian Football Feast (@AsianFballFeast) July 23, 2017
The Malaysians finished with six points, one more than Thailand who were held 0-0 by Indonesia in their final group match on Sunday. Malaysia beat Mongolia 2-0 in their final group match.
Korea Republic overcome a tough challenge from Vietnam in Ho Chi Minh City, winning Group I after beating the hosts 2-1.
Championship hosts China sent an early warning that they will be genuine contenders for the title next year after beating Japan 2-1 in their Group J tie in Phnom Penh.
With China having qualified automatically for the tournament, they emerging group winners meant an additional berth was available for the best second-placed teams, with six spots up for grabs.
The six spots went to Saudi Arabia (Group B), Syria (Group C), Jordan (Group E), Thailand (Group H), Vietnam (Group I) and Japan (Group J).
Qualifiers – Group Winners: Oman (Group A), Iraq (Group B), Qatar (Group C), Uzbekistan (Group D), Palestine (Group E), Australia (Group F), DPR Korea (Group G), Malaysia (Group H), Korea Republic (Group I).
Best Second-Placed Teams: Saudi Arabia (Group B), Syria (Group C), Jordan (Group E), Thailand (Group H), Vietnam (Group I), Japan (Group J).
Hosts: China 
For group information head here
This article was originally published at: http://www.footballaustralia.com.au/article/aussies-qualify-for-2018-afc-u-23-championships/p466ibg5nhye1nt3ikceq1vvx.